We believe that going to shows is one of the most memorable experiences of all time. It's important for us to bring people together, inspire culture and evoke memories. As the highest volume concert promoter in Hawaii we are committed to continuing to bring fans the music they love and help discover new favorites. We can't wait to see you at the next show!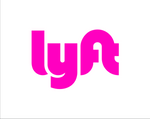 Opening Acts
Want to be the next opening act?
Send your electronic press kit with music links
attached to info@bampproject.com

Want to Join the team?
We are always looking for die-hard music fans to join our intern team.
We go nuts for graphic designers and social media experts!

Email your resume to lauren@bampproject.com