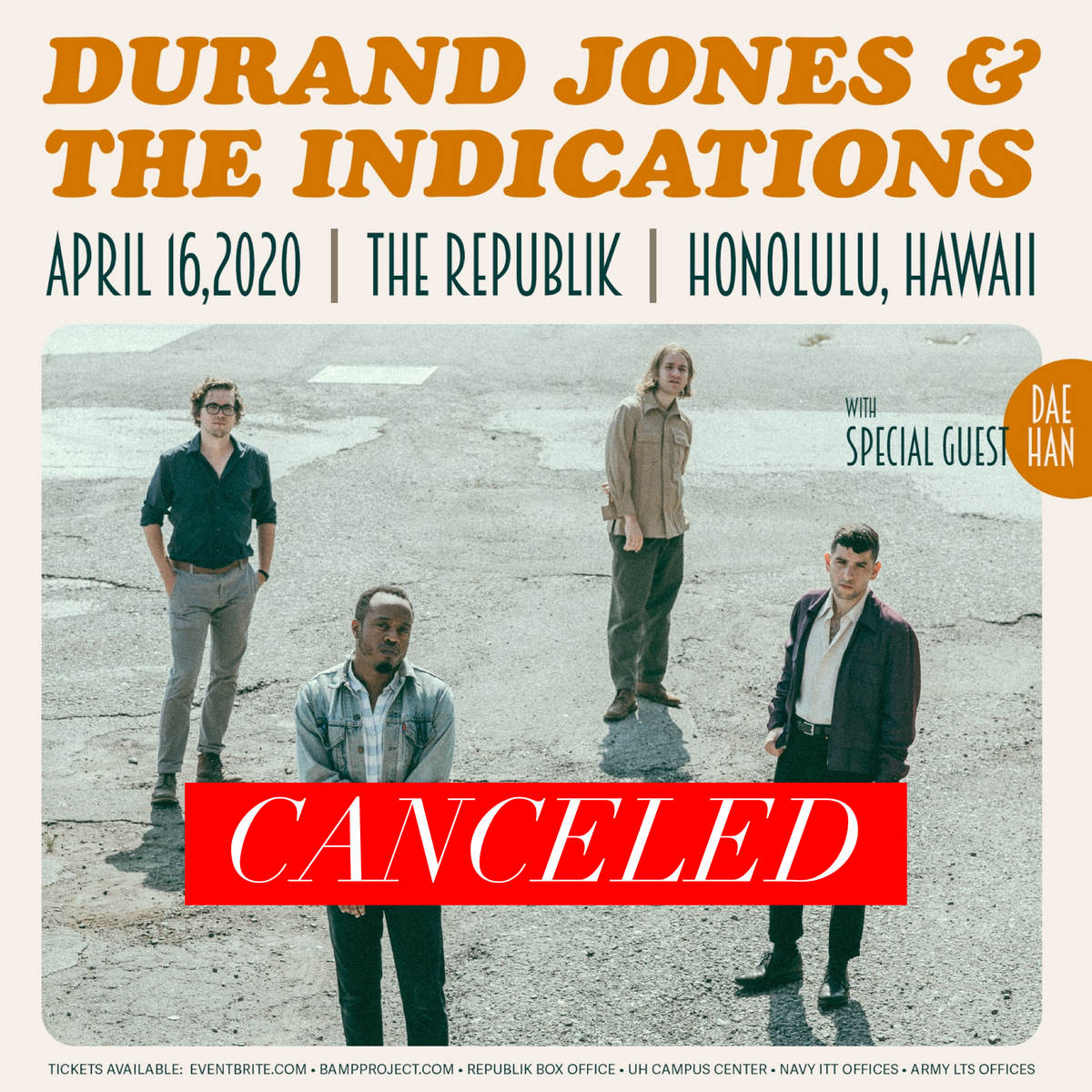 The Republik
8:00pm
$27 Regular, $27 Safehouse
CANCELLED - Durand Jones & The Indications
CANCELED.
A note from the band:
Hey y'all,
Unfortunately, due to health concerns, we've been forced to cancel our upcoming shows in Japan & Hawaii. While we are extremely disappointed, we take the safety and health of our fans, loved ones, and band members very seriously.
We're currently working with Blue Note Japan and BAMP to reschedule these shows, and we can't wait to see our friends in Japan and Hawaii in the near future!
Sincerely,
Durand Jones & The Indications