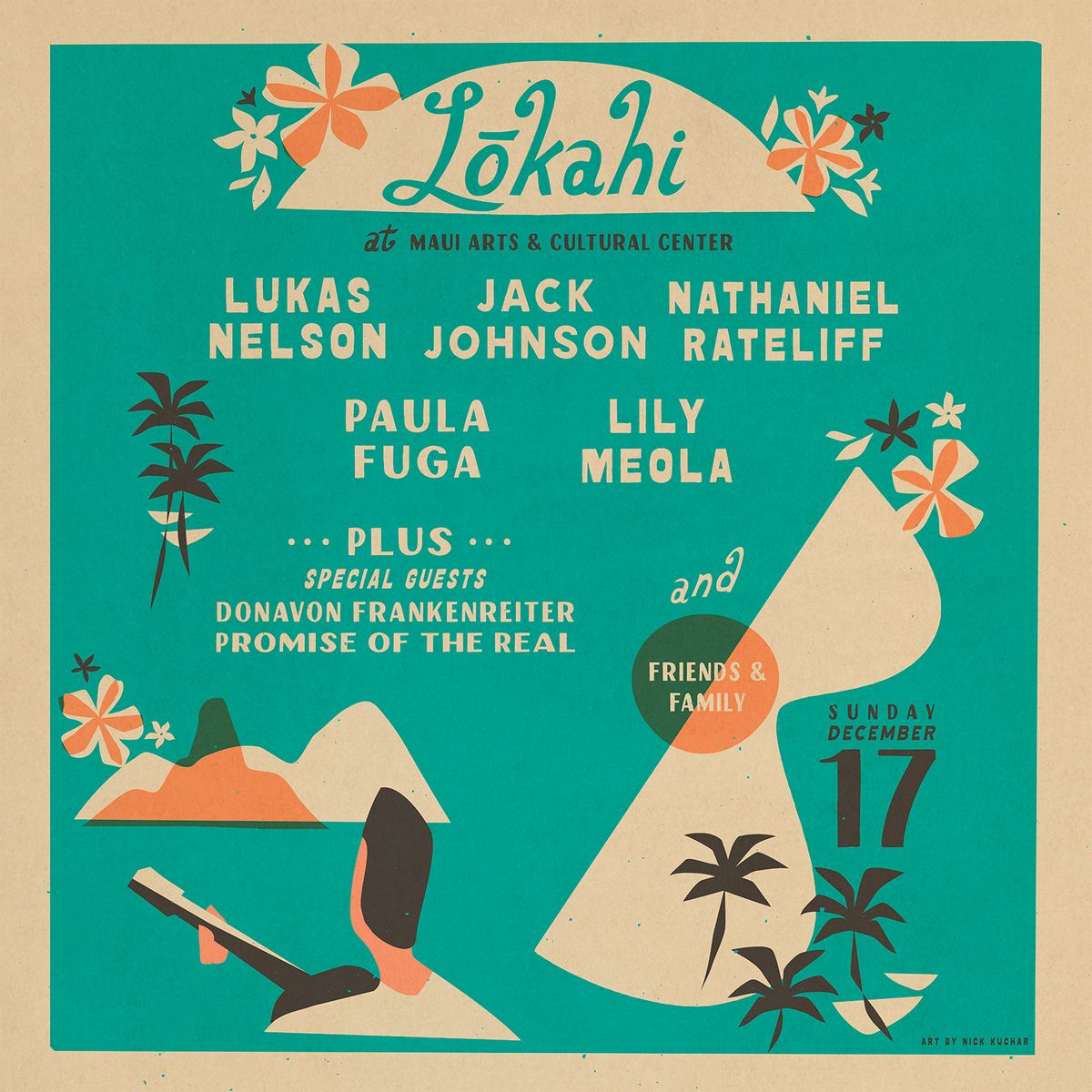 Maui Arts & Cultural Center
4:30pm
All ages
LŌKAHI: A Celebration of Maui
featuring Lukas Nelson, Jack Johnson (Solo & Acoustic), Nathaniel Rateliff, Paula Fuga, Lily Meola, with family and friends Donavon Frankenreiter, Promise Of The Real and more!
Lōkahi: oneness, community, harmony, unity. Lōkahi is the Hawaiian word for people coming together to take care of one another, uniting as one. Join us as we come together as a community to share an amazing night under the stars with an incredible lineup of talent. Lukas Nelson's vision for LŌKAHI was to create an evening of special performances and celebration with his Hawai'i music community. And in the spirit of Lōkahi, uniting together to support your community, all of the performers have agreed to donate their fees to local Maui charities.
Ticket Prices:
GA Standing/Bleachers at rear of venue - $55.00 - $125.00

Reserved Seating - $65.00, $85.00, $125.00*
*Includes access to Courtyard Bars and Restrooms
All ticket prices do not include fees. Prices increase $10 the day of the show.

Children 3 years and older need to be ticketed for entry into the venue.
Ticket Locations:
All Ages Welcome
Gates 4:30 PM

Show: 5:30 PM
Venue: Maui Arts & Cultural Center - A&B Amphitheater/Yokouchi Pavillion (directions)